FLIRT by Adriana Locke
Release Date: April 8th
Genre/Tropes: Contemporary Romance/Office Romance/Fake Dating/Friend to Lovers
AVAILABLE NOW!!! FREE IN KU!!!
Amazon: https://amzn.to/3L1Nefm
Amazon Universal: https://geni.us/FLIRT
Add to Goodreads:
https://www.goodreads.com/book/show/59775481-flirt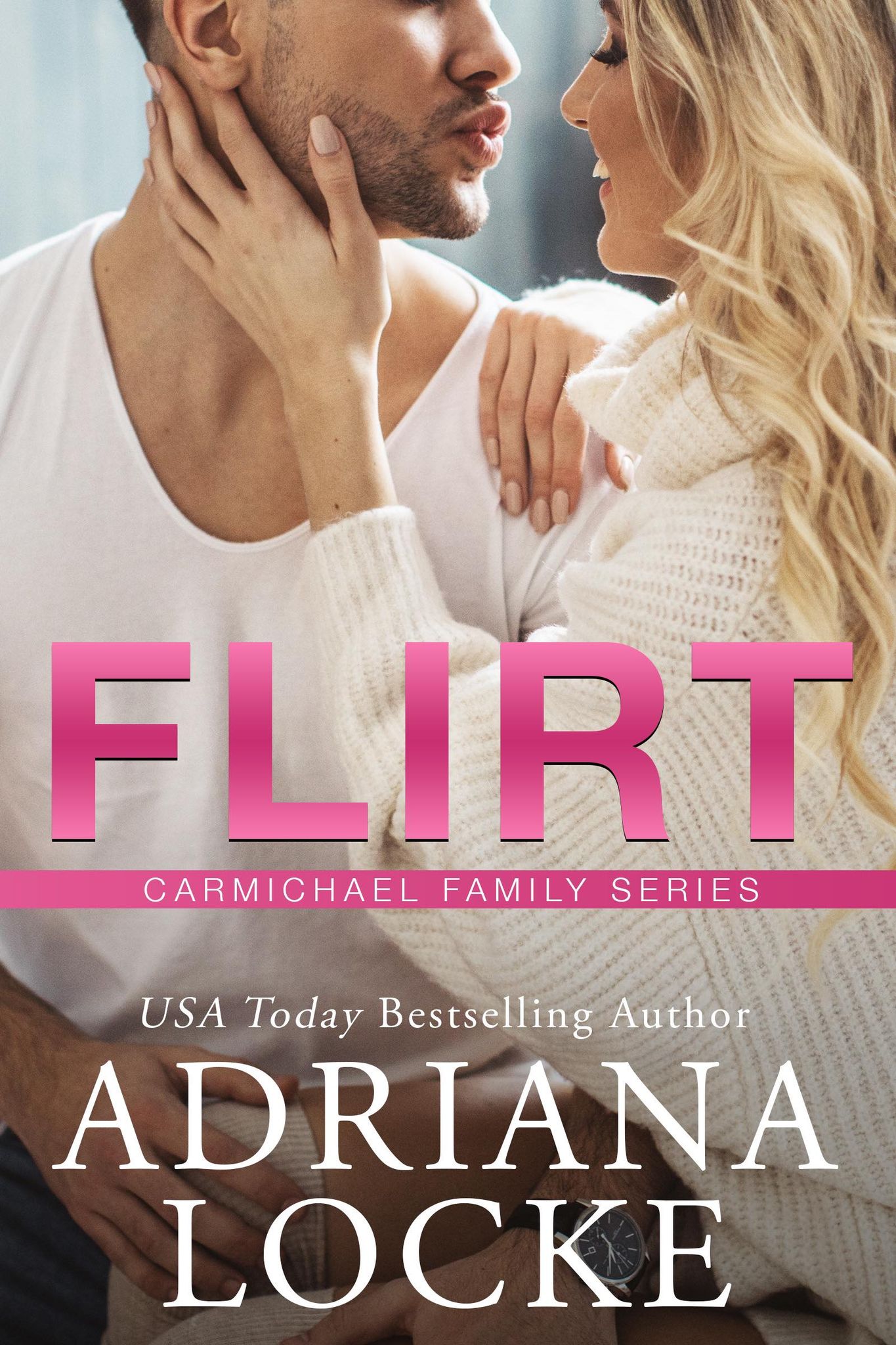 Blurb:
WANTED: A SITUATION-SHIP
I'm a single female that's tired of relationships ruining my life. However, there are times when a date would be helpful. If you're a single man, preferably mid-twenties to late-thirties, and are in a similar situation, we might be a match.
Candidate must be handsome, charming, and willing to pretend to have feelings for me (on a sliding scale, as the event requires). Ability to discuss a wide variety of topics is a plus. Must have your own transportation and a (legal) job. This will be a symbiotic agreement. In exchange for your time, I will give you mine. Need someone to flirt with you at a football party? Go, team! Want a woman to make you look good in front of your boss? Let me find my heels. Would you love for someone to be obsessed with you in front of your ex? I'm applying my red lipstick now. If interested, please email me. Time is of the essence.
About the Author:
USA Today and Washington Post bestselling author Adriana Locke lives and breathes books. After years of slightly obsessive relationships with the flawed bad boys created by other authors, Adriana has created her own.   She resides in the Midwest with her husband, sons, and two dogs. She spends a large amount of time playing with her kids, drinking coffee, and cooking. You can find her outside if the weather's nice and there's always a piece of candy in her pocket.
Excerpt:
He stretches his long, lean body until the toe of his work boot hits my desk and his fingertips touch the wall behind him. The hem of his dirty black T-shirt rides up his six-foot-something frame. A hint of his chiseled abdomen is visible above the waistband of his jeans, and it takes everything that I have not to stare.
I'm only human. Even if he can be a jerk, he's still drop-dead gorgeous.
"Stop it," I say, shuffling papers around on my desk.
He sits up and flashes me a megawatt smile. "Stop what?"
"I know what you're doing."
"And what might that be? I'm just loosening my muscles after a hard day's work."
I keep my face blank. "It's early afternoon, Moss."
"Okay, well, I put in a heck of a half-day, thank you."
I fold my arms on my desk and look at him. It's difficult to ignore his pursed lips, arched brows, and stupidly long eyelashes. He's good enough to eat, and he knows it. That's one of the problems with him.
Connect w/Adriana:
Website: https://adrianalocke.com
Facebook: https://www.facebook.com/authoradrianalocke
Facebook Group: https://www.facebook.com/groups/booksbyadrianalocke
Twitter: https://twitter.com/authoralocke
Instagram: https://www.instagram.com/authoradrianalocke
Goodreads: https://www.goodreads.com/author/show/8379774.Adriana_Locke
Amazon: https://amzn.to/3ivy7xd
Bookbub: https://www.bookbub.com/authors/adriana-locke
Newsletter Signup: http://bit.ly/NewsletterAddy